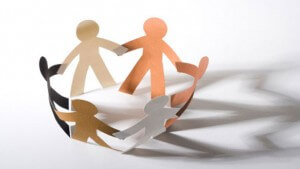 Admitek is backed by reliable & solid infrastructure, enhanced security and latest encryption standards – making it one of the most secure and reliable cloud-based online admission software for institutes. Admitek is centralized, so you can access vital data related to your college, school or university in just few clicks from anywhere in the world – anytime you wish.
Admitek is a realtime system and all our servers are equipped to handle large volumes of data in seconds. All you need is a high-speed internet connection. With Admitek, you get your own set of resources & disk space, where your data and files are stored in encrypted format to safeguard it from intruders and hackers.
Our team is ready to provide you support relating to our software on a priority basis. We have different support channels including Live Support via TeamViewer/WebEx, CHat Support, Tickets and Onsite Support (wherever feasible). We make sure all queries are answered as fast as we can, with a guaranteed turn-out time of 4 hours on business days and 8 hours on holidays.