SevenM, based in Kolkata, India, is one of the most preferred tech conglomerates and ranks on the top with its tech-related products and services. SevenM's products are being used by many businesses and professionals around the world. SevenM has grown its market share by expanding its services beyond regular tech solutions to other types of digital media platforms.
Founded almost two decades ago SevenM is a young and innovative tech company which empowers its clients by giving intelligent solutions that contribute significantly to their businesses. Being one of the top tech companies, SevenM is rapidly expanding its functionalities and is recognised for its user-friendly solutions that help business transformation with speed, flexibility, manageability, reliability, security, and engineering.
Being a DPIIT recognized startup & an ISO 9001 : 2008 certified organization, we operate majorly in the domestic market along with customers from abroad, including Africa, Singapore and UAE.We are a team of young people and are committed to building customer-centric and affordable products. Our offerings include solutions for sectors like Education, Hospitality, Food & Beverages, Finance (Stock Markets) respectively. The company also provides solutions for other verticals such as Manufacturing, Retail, Distribution, and Healthcare.
With 15+ years of experience in making useful applications, we have a customer base of various team sizes, locations and needs. We cater to a varied range to requirements, ranging from Software Applications to Graphics, Email to eCommerce, Websites, Payment Gateways, Search Engine Optimization, Social Media & Bulk Marketing.
Our goal is simple; to create excellent products that make your business shine and our egos soar. We're small enough to take real pride in each and every job we do, yet agile enough to take on projects of all sizes. 'Bring it', as they say in those terrible films.
---
Our Team
---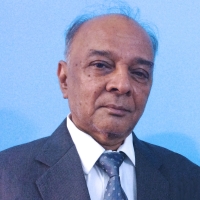 Raj Kumar Modi
Director
Raj Kumar, the senior Modi, possesses a better understanding of the operations of a company, thanks to his vast experience of 35+ years. He has worked with a diverse group of clients including Government & Private organizations, on various projects.
Mr. Modi looks after the statutory & the financial operations of the Company. He has been closely associated with, focused and dedicated towards SevenM's development.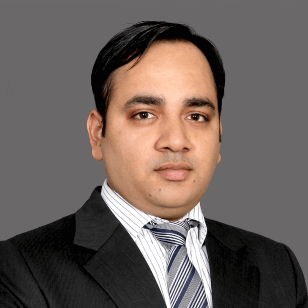 Vinay Modi
Director
Vinay is a dynamic, result-producing individual with a proven record of accomplishment in planning and leading business strategies. He contributes to the company – his 10+ years of experience in IT Industry and looks after the overall management, here at SevenM.
Vinay holds an MBA (IT) degree, and is an Oracle Certified DBA & Google Adwords Specialist. He brings a practical and straight-forward approach to the work.