For ev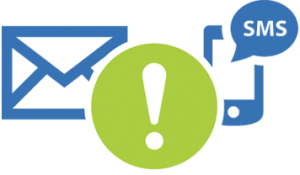 ery application received online, Admitek verifies the email address and mobile number of the candidate through SMS OTP alerts and Email alerts. This ensures the applicant is a genuine candidate and that the data in the system is verified.
The system also pushes alerts to the candidates in all major events such as – upon successful application in a course/programme, change of password, application withdrawal, etc.
Apart from alerting candidates, Admitek also keeps the administrators updated on the events and progress of the system on a daily basis. These alerts to admins include total number of applications received (course/programme wise or on a daily basis), information regarding payment received online, runtime errors, etc.